Speakers
1. Kate Nicholls - Chair

CEO, UKHospitality

4. Tim Richards

Founder & CEO - Vue International & Chair of BFI

Prior to entering the entertainment industry, Tim was a Wall Street lawyer engaged in international finance and cross-border mergers and acquisitions, before joining UCI in 1990 and then Warner Bros. International Theatres in 1994.
In 1999 Tim left Warner Bros. in LA and founded the start-up cinema exhibition company 'SBC International Cinemas', which was later re-branded to Vue International, and is now one of the world's leading cinema operators. Vue International manages the most respected brands in major European markets and Taiwan, spanning ten countries, 287 sites and 2,452 screens, and entertains over 100 million customers a
year. Tim remains instrumental in the business and the day-to-day execution of the Vue International strategy. He is on his second term as a Governor of the British Film Institute (BFI). Tim's interests are his family, films, reading and sports. A former international ski racer, Tim is still an avid skier, kite surfer, cyclist and is currently competing in the International Blancpain GT car racing series

5. Stephen Burns

CEO, Hollywood Bowl Group

Mark Stretton

Managing Director, Fleet Street Communications

Nisha Katona MBE

Founder, Mowgli Street Food

Peter Evans

Enterprise Editor, The Sunday Times

Robin Rowland OBE

Operating Partner, Trispan LLP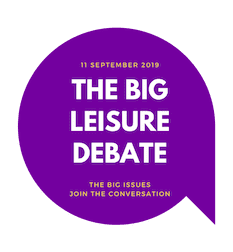 The Big Leisure Debate Synopsis
The Leisure Property Forum is the only networking and knowledge-sharing forum focusing exclusively on the leisure real estate sector.
The LPF's mission is to enable its members to network, connect and engage with each other and other experts from the sector, and to present educational and informing seminars relating to the leisure industry.
This year, as part of that mission, we are delighted to announce our inaugural Big Leisure Debate
MEMBER TICKETS ARE £55 + VAT including breakfast
MEMBERS' GUESTS ARE £66 + VAT including breakfast
NON MEMBERS ARE WELCOME – TICKETS ARE £95 + VAT or JOIN TODAY TO ACCESS MEMBER'S DISCOUNTED RATES.
The past 12 months have seen some critical issues impacting the leisure sector – BREXIT, rates increases, wages growth, staff shortages, technological disruption and CVAs in the restaurant and trampoline sectors. There have been positives too, such as the very high level of cinema admissions, the growing diversity of leisure offers including the burgeoning competitive socialising scene, boutique health and fitness offers, budget and compact hotel sector growth, and a rapid expansion in the Food Hall sector.
The LPF have decided the time is ripe to host an industry-wide debate to discuss and address these big challenges and themes.
The format will feature a video presentation reviewing what has happened in the leisure market, political landscape and economy over the past year, followed by a 'Question Time' style debate, with a panel featuring an array of leisure industry leaders.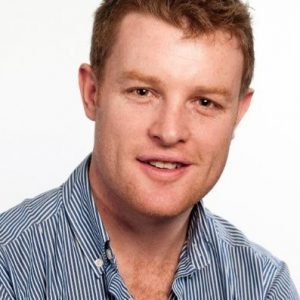 Our Chair is Peter Evans, Entreprise Editor of the Sunday Times
, a leading UK business journalist who has previously worked as their leisure correspondent. Peter writes and commissions stories on fast-growing private companies across all sectors. He was appointed in 2017, having formerly been leisure and pharmaceuticals reporter on the business desk for two years. He was previously a reporter at The Wall Street Journal and Dow Jones Newswires.
The event will feature a panel, all of whom hold senior roles, from across the leisure industry.  All are leading commentators or CEO level decision-makers in their sector. See our panel below.
We know our audience will feature many interesting entrepreneurs, demonstrating the energy and innovation of the leisure sector so this is an excellent opportunity for some valuable networking both before and after the event.
The Big Leisure Debate will be LPF's main event for 2019  – the event will attract many of our 1,000+ membership as well as key individuals from across the industry and journalists from both national and sector publications.
This breakfast event will be held in the Vue Leicester Square in their main 270 seat auditorium which will provide the perfect setting for this prestigious debate. Breakfast will be served to all attendees.
Registration & coffee : 08:00am
Main panel debate : 08:30 – 10:00am
Networking & breakfast : 10:00 – 10:30am
Breakfast will include English teas, fresh coffee, juices and a selection of bacon & sausage brioche rolls, mini danish pastries and fruit skewers
Book Now

This event is no longer available to book.