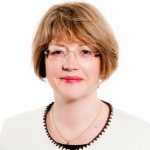 Guest Blog for The Leisure Property Forum
by Anna Fletcher, Legal Director, Gowling WLG
Labour shortage – leisure sector
There are a number of options for bridging the current retail and leisure labour shortage – here are the pitfalls that employers need to consider.
Increasing pay
This could be a short term fix although profit margins may be such that while it may be a solution to your resourcing issues renders the business unprofitable. Not much of a solution in that case. Be aware also that increasing pay also creates an equal pay risk. In a candidates' market pay is being squeezed upwards. This risks
complaints of equal pay from existing employees where they are doing the same work as your new recruits.
Yes, you could rely on the current challenge and cite market forces in defence to a claim but not before facing the potential of an employee relations fall out, grievances and the threat of tribunal litigation.
Improved reward and benefits strategies
In a competitive market where you and your recruitment agencies are struggling to attract candidates can you tap into your internal network of existing employees? Are referral bonuses suitable in your workplace to reinvigorate recruitment opportunities? Such schemes need to be
carefully drafted to avoid abuse but may provide employers with access to a wider candidate base with the added bonus of additional
remuneration for existing staff.
Require the existing workforce to work longer hours
Could your existing employees be required to work longer hours to bridge the resourcing gap? Your contracts of employment may allow for
this but if they don't demanding the workforce (who may be highly mobile at the moment) work additional hours requires careful handling.
Contracts of employment may not be as flexible as they at first appear. In addition a requirement for longer hours could disadvantage certain
sections of your workforce – for example women with childcare obligations who can't work longer hours or staff with religious beliefs that
might preclude weekend working – may complain that this requirement is discriminatory.
Greater flexibility and job redesign
Offering greater flexibility for existing staff both in terms of hours and potentially the roles available to them may also offer a short term
solution. Be aware that formal flexible working requests result in permanent changes to terms and conditions of employment which may
not work for you in the long term future.
Job redesign may be an option. It may contribute to the upskilling of your workforce in the longer term and provide a labour solution in the shorter term. However such an exercise is likely to require consultation with the workforce and the accompanying legal framework within which consultation operates is not at all nimble.
Help From Past Employees
In combination with your day to day recruitment activity calling on your former employees who have for example recently retired may also help satisfy this immediate labour shortage without the time and cost of hiring and training new recruits. With previous experience, skill and knowledge and an understanding of your organisation's culture, employees who were previously a part of the business could provide much needed additional resource until longer term initiatives have come to fruition.
Gowling WLG's retail, franchise, leisure and hotels teams work across all disciplines, including advertising and marketing, intellectual property, real estate, finance, franchising, corporate, employment and equalities, commercial contracts and IT, privacy and data protection and dispute resolution. Find out more