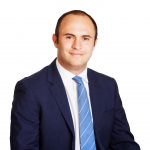 Guest Blog for The Leisure Property Forum
by Nick Wood, Associate – Fladgate LLP*
Leisure experiences over 'things'
Old predictions of the future can be great fun.
In 1903, the president of Michigan Savings Bank opined that "The horse is here to stay but the automobile is only a novelty—a fad".
In 1946 a 20th Century Fox studio head predicted that "Television won't be able to hold on to any market it captures after the first six months. People will soon get tired of staring at a plywood box every night".
It seems so obvious now that the twin forces of the 2007-2008 financial crisis and the "internet explosion" would change consumer behaviour, but it might have been difficult at the time to foresee how. What is now clear is that cars and the television are here to stay, and that retail has struggled with online shopping and with people young and old now seeking "experiences" over "things".
Experiential leisure growth
In light of retail's struggles and our new found zeal for experience, I would suggest – with an understandable degree of caution! – that we should see a growth in the "experience economy" in the next few years. All things being equal, this should mean that more property is used for leisure experiences – "experiential leisure". But what challenges might the "experience industry" come up against, as this happens? The necessity of blog best practice around word count, and undoubtedly the reader's time and attention, would not permit us to adequately unpack the reflections this question warrants. However, from our perspective as leisure property lawyers we would make the following high level observation:
The thirst for leisure experiences is to a large extent driven by novelty and adventure.
Challenges with leisure leases
Unfortunately, the rigidity that is embedded in traditional attitudes to real estate occasionally struggles to marry up with this driver. The lease is one aspect of the property universe that is not always well-suited to consumer demand for the new, for the original and for the unusual. Feudal in nature and adapted over
time primarily to suit landlords' and banks' financial models, it is occasionally challenging for occupiers to move with demand as tenants. Adaptations have been made within the leasehold model, such as shorter terms of years, stronger obligations on landlords as service providers and more significant tenant's rights to alter, alienate or break. However, these adaptations may not go far enough in giving leisure providers the service and flexibility they need to thrive in a market where success is often defined by how "Instagrammable" an offering is. The hotel, co-working, build-to-rent and senior living sectors have paved the way away from the leasehold model to something more akin to a joint venture between owners and operators. New parts of the leisure sector may soon follow.
Planning and leisure
Another traditional aspect of real estate that may need to be re-considered in this light is our planning regime. There seems to be an acknowledgement that planning is too complicated and too inflexible in a world where previously discrete areas of our lives are converging, and use classes are therefore blurring. WeWork's move to become "The We Company" underlines this trend. However, at a time of tight public sector budgets, when resources available for planning departments are under great pressure, the private sector may need to do more to change things and to massage the issues and challenges this presents. The private sector may have a role in seconding staff to the public sector or paying for additional consultancy support, for example.
Some predictions have fared better than others. The jury is still out on "Fortune favours the brave", but this expression has probably survived for more than 2,000 years because it rings true in a number of contexts. Perhaps it will ring true for owners, occupiers, advisors and lenders in the changing world of leisure property.
* Fladgate LLP offer a full-service, partner-led leisure sector real estate offering which includes advising on acquisitions and disposals, development, construction, planning, landlord and tenant, litigation, finance, corporate real estate and tax matters. Find out more