Networking Drinks – members go free. Entrance by ticket only
Venue: Sixes Fitzrovia – 170 Great Portland Street, Fitzrovia, London, W1W 5QB
Date: Wednesday 14th September 2022 from 4.30pm to 7pm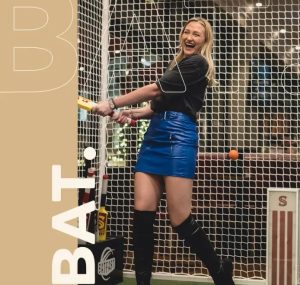 The event will be for LPF and AR (Accessible Retail) members, and we will have the venue to ourselves, and the chance to try out the nets.
Entrance is by ticket only and there will be a limit of 160 on the event. There will be 2 free arrival drinks courtesy of our sponsors, Adventure Leisure, LPF & AR, and the bar will stay open beyond 7pm for those who would like to make an evening of it.
We'll have a welcome speech from the Leisure Property Forum Chair, Ashley Blake of Otium Real Estate, followed by a short talk about the venue from Andy Waugh, Co-founder, Sixes Cricket Club
Please note that there is a maximum limit of 6 places for Large Corporate Members and Corporate Plus Members.
Please book below for a ticket and confirmation of event details with directions and entry instructions.
THIS EVENT IS FREE TO MEMBERS WHO BOOK A PLACE IN ADVANCE.
ENTRY ON THE DOOR WILL NOT BE POSSIBLE UNLESS YOU HAVE A TICKET AND YOUR NAME IS ON THE GUEST LIST
Book Now