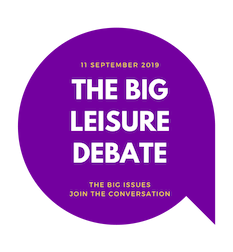 The Big Leisure Debate Synopsis
The Leisure Property Forum is the only networking and knowledge-sharing forum focusing exclusively on the leisure real estate sector.
The LPF's mission is to enable its members to network, connect and engage with each other and other experts from the sector, and to present educational and informing seminars relating to the leisure industry.
This year, as part of that mission, we are delighted to announce our inaugural Big Leisure Debate
MEMBER TICKETS ARE £55 + VAT including breakfast
MEMBERS' GUESTS ARE £66 + VAT including breakfast
NON MEMBERS ARE WELCOME – TICKETS ARE £95 + VAT or JOIN TODAY TO ACCESS MEMBER'S DISCOUNTED RATES.
The past 12 months have seen some critical issues impacting the leisure sector – BREXIT, rates increases, wages growth, staff shortages, technological disruption and CVAs in the restaurant and trampoline sectors. There have been positives too, such as the very high level of cinema admissions, the growing diversity of leisure offers including the burgeoning competitive socialising scene, boutique health and fitness offers, budget and compact hotel sector growth, and a rapid expansion in the Food Hall sector.
The LPF have decided the time is ripe to host an industry-wide debate to discuss and address these big challenges and themes.
The format will feature a video presentation reviewing what has happened in the leisure market, political landscape and economy over the past year, followed by a 'Question Time' style debate, with a panel featuring an array of leisure industry leaders.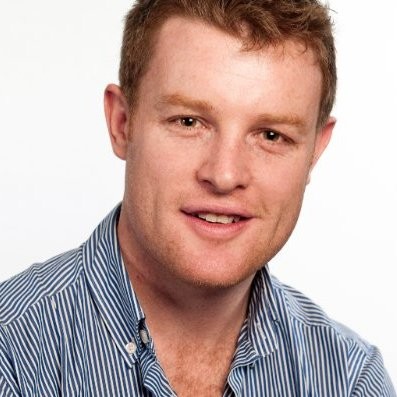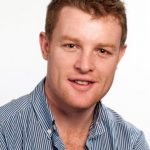 Our Chair is Peter Evans, Enterprise Editor, The Sunday Times, a leading UK business journalist who has previously worked as their leisure correspondent. Peter writes and commissions stories on fast-growing private companies across all sectors. He was appointed in 2017, having formerly been leisure and pharmaceuticals reporter on the business desk for two years. He was previously a reporter at The Wall Street Journal and Dow Jones Newswires.
The event will feature a panel, all of whom hold senior roles, from across the leisure industry.  All are leading commentators or CEO level decision-makers in their sector. See our panel below.
We know our audience will feature many interesting entrepreneurs, demonstrating the energy and innovation of the leisure sector so this is an excellent opportunity for some valuable networking both before and after the event.
The Big Leisure Debate will be LPF's main event for 2019  – the event will attract many of our 1,000+ membership as well as key individuals from across the industry and journalists from both national and sector publications.
This breakfast event will be held in the Vue Leicester Square in their main 270 seat auditorium which will provide the perfect setting for this prestigious debate. Breakfast will be served to all attendees.
Registration & breakfast : 08:00am
Main panel debate : 08:30 – 10:00am
Networking : 10:00 – 10:30am
Breakfast will include English teas, fresh coffee, juices and a selection of bacon & sausage brioche rolls, mini danish pastries and fruit skewers
The Big Leisure Debate Panel:
Tim Richards – Founder and CEO, Vue International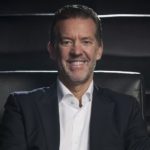 Prior to entering the entertainment industry, Tim was a Wall Street lawyer engaged in international finance and cross-border mergers and acquisitions, before joining UCI in 1990 and then Warner Bros. International Theatres in 1994.
In 1999 Tim left Warner Bros. in LA and founded the start-up cinema exhibition company 'SBC International Cinemas', which was later re-branded to Vue International, and is now one of the world's leading cinema operators. Vue International manages the most respected brands in major European markets and Taiwan, spanning ten countries, 287 sites and 2,452 screens, and entertains over 100 million customers a
year. Tim remains instrumental in the business and the day-to-day execution of the Vue International strategy. He is on his second term as a Governor of the British Film Institute (BFI). Tim's interests are his family, films, reading and sports. A former international ski racer, Tim is still an avid skier, kite surfer, cyclist and is currently competing in the International Blancpain GT car racing series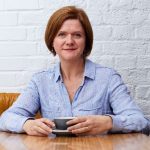 Kate Nicholls – CEO, UK Hospitality
Kate Nicholls is CEO of UKHospitality, the powerful voice representing the broad hospitality sector, having previously worked as CEO and Strategic Affairs Director of the ALMR. In July 2019, Kate was appointed Chair of the Tourism Alliance, the membership organisation for the tourism industry comprising of leading trade associations/trade bodies within the sector. Kate is also Chair of Mayor of London's Night Time Commission and is a member of the Events Industry Board, London Food Board, Tourism Industry Council, Cultural Cities Enquiry, London & Partners Members Group and the Advisory Board for the Institute for Industrial Strategy.
After gaining a degree in English and a post-graduate diploma in competition law, Kate worked as a researcher in the House of Commons and European Parliament before joining Whitbread as Government Relations Manager, starting her career in hospitality in 1993. Kate was Director at one of the largest independent public affairs companies, working with a number of hospitality, retail and leisure accounts before establishing her own strategic communications consultancy in 2000.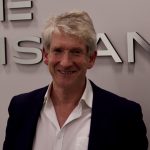 Robin Rowland OBE – Operating Partner, Trispan
After joining Whitbread in 1984, Robin has developed and led multiple pub and restaurant brands with Diageo, Scottish & Newcastle and The Restaurant Group,  before joining YO! Sushi in 1999. Over 18 years, Robin built this iconic fast-casual popular restaurant chain from three to over 100 company restaurants, both in the UK and USA. Robin led YO! Sushi's MBOs in Sept 2003, Mar 2008 and most recently in 2015. In 2017 he led the acquisition of Bento Sushi in Canada/US, creating a $200m turnover group. He has been recognised by MCA 'Retailer of the Year and received an OBE for 'outstanding services to hospitality'in 2016.
He currently sits on the 'UKH' hospitality sector main board, and in 2018 he joined the Trispan LLP PE 'Rising Stars' team as Funds European Operating
Partner where he sits as Investor Director on the boards of Rosa Thai, Thunderbird FC & Rosa Mexicano (in US) plus NED roles with YO!, Marstons PLC, Caffe Nero and Eathos (Gulf).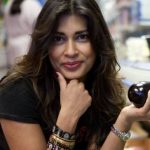 Nisha Katona MBE – Founder, Mowgli Street Food
In 2014 Nisha Katona gave up her 20 year career as a full time Barrister to launch Mowgli Street Food. The dream was to build an eatery serving the kind of food Indians eat at home and on their streets. She launched Mowgli Liverpool in 2014 and opened Manchester Mowgli less than a year later. In 2018 Mowgli was awarded a placement in The Sunday Times Fast Track 100 list, and this year Nisha was recognised with an MBE in the 2019 New Year Honours list for services to the Food Industry.
Nisha is a food writer featured in a number of publications including the Daily Telegraph, The Sunday Times and The Independent. Her YouTube cooking channel has an international following. Her daily tweeted recipes have over 30k followers. She regularly appears on television and radio as a restaurant, food and business expert including becoming a regular panellist for Radio 4's Kitchen Cabinet. In 2015 she published her first book "Pimp My Rice" followed by the "The Spice Tree" in 2017. The "Mowgli Cook Book" was published in April 2018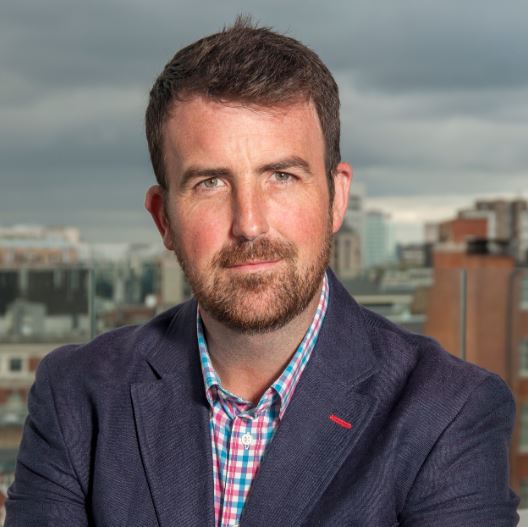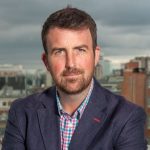 Mark Stretton – Managing Director, Fleet Street Communications
Mark heads Fleet Street Communications, a specialist communications and content agency that helps leisure and hospitality businesses, and food and drink brands, tell their stories for key commercial audiences.  Prior to co-founding the agency in 2011, he was a journalist who had been writing about the leisure sector for 15 years. Fleet Street-trained, Mark spent three years at The Sunday Times as a business correspondent, after which he became managing editor of The Publican, then editor of MCA.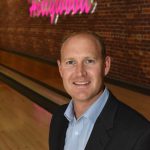 Stephen Burns – CEO, The Hollywood Bowl Group
Stephen had worked within the health and fitness industry, holding various roles within Cannons Health and Fitness Limited from 1999. He became sales and client retention director in 2007 upon the acquisition of Cannons Health and Fitness Limited by Nuffield Health, and became regional director in 2009. In 2011, Stephen was appointed to the operating board of MWB Business Exchange, a public company specialising in serviced offices, meeting and conference rooms, and virtual offices. Stephen was appointed Chairman at the Club Company Limited (operator of UK country clubs) in 2018.
Have a question you'd like to ask the panel?
Submit your question here for the Chair to include in the debate:

Fladgate is a full-service law firm. Our leisure sector team advise on real estate acquisition, development, construction and funding of leisure-related developments, both on individual properties and across large portfolios.
For more information please visit fladgate.com