Address: YOU WILL NEED A FULL TICKET TO THE CONFERENCE TO ACCESS THIS EVENT. LPF Lounge, Main Exhibition Floor, Manchester Central Convention Complex, Windmill St, Manchester, M2 3GX
We're delighted to be representing the Leisure Sector at this year's Revo Conference in Manchester (19th & 20th September) with our first ever LPF LOUNGE.

Do deals. Learn. Socialise – Revo Manchester 2018
Connect with over 2,500 senior decision makers from across the diverse and progressive retail property and placemaking industry.
Revo Manchester 2018 is the largest gathering of its kind in the UK – bringing together the sector's key decision makers and dynamic businesses that together create, deliver, operate and occupy great places to live, work, shop, eat and be entertained. To book your place visit their website here.
We look forward to seeing those of our members who are attending Revo Manchester – as well as meeting up with potential members to whom we can introduce the benefits of the LPF. The relationship between retail, offices, residential and leisure is evolving and we want to offer a forum for our members to have access to a useful and relevant growing network, as these changes take place.
We'll also be hosting a leisure sector Q&A panel featuring some innovative leisure operators – join us for this informal session on the Wednesday, and visit at any time over the 2 days for a cup of tea – or a glass of something stronger. We may even have biscuits…
YOU WILL NEED A FULL TICKET FOR THE REVO CONFERENCE TO ATTEND THIS EVENT
LEISURE Q&A – THE FUTURE OF LEISURE AND SHOPPING CENTRES
Date : Wednesday 19th September
Time : 13:45 – 14:30
Venue : Main Conference Floor (Networking area – next to next to the F&B showcase space)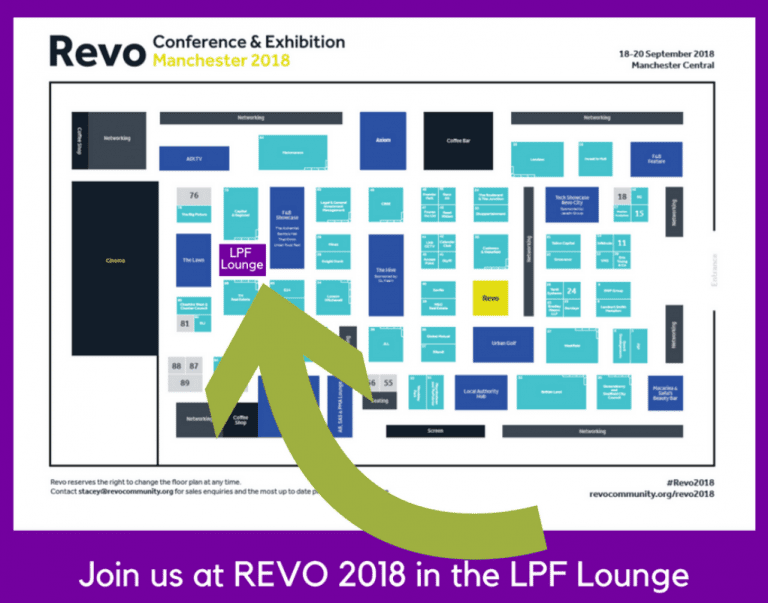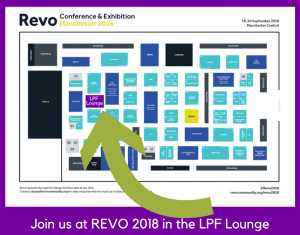 The most senior decision makers from all major commercial and residential investors and developers, their advisors and Local Authority leaders attend the Revo Conference and Exhibition.
This is the most popular event for occupiers in the UK. More than 600 UK and international occupiers and operators attend, representing c.250 brands, spanning international fashion, homewares, F&B and wider leisure (cinemas, gyms, leisure competitive socialising experiences).
Plus, clock up to 19 CPD hours by attending first rate speaker sessions or downloading afterwards.
Find out more here. Or contact erin@revocommunity.org / +44(0)207 227 3459.