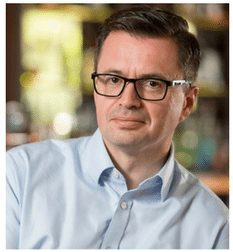 COVID-19 Update for The Leisure Property Forum
by Ashley Blake, Chair of The LPF
Alternative Covid-19 rent support proposals are put forward to government.
In the past week, a number of property and leisure operator industry bodies have put proposals to the UK government to help with rental payments, as the COVID-19 crisis continues to rock the UK economy. 
The British Retail Consortium, British Property Federation and Revo have put forward a Furloughed Space Grant System or FSGS which would see the government pay up to 80% of rents for closed businesses. A similar system has been enacted in other countries such as Denmark.
F&B operators ask for rent free period
Meanwhile a group of F&B operators fronted by Jonathan Downey and supported by UK Hospitality and UK Active has put forward their #nationaltimeout or #nationalrentfree proposal, whereby the government would intervene in the hospitality and leisure sectors specifically to ensure tenants get 9-months rent free until the end of the year, and landlords get matching relief from interest payments and loan covenants. 
So far, I'm not aware of any other country that has brought in such a measure.  It comes after the success of this group in getting a 3-month moratorium on forfeiture.  They are now pushing the Government for a wider debt recovery moratorium which is about to go into law
Pros and cons of the proposals
The FSGS scheme has the benefit of being based on existing schemes elsewhere and is time-limited (initially to the end of June) which will appeal to government, but would still cost the treasury billions in extra grant payments at a time when government borrowing is soaring to wartime levels.  There would be complications around justifying who would get the grants, and potentially a lot of administration.
The #nationaltimeout should in theory cost the government nothing but means reaching into 10,000s of lease and loan agreements and retrospectively changing them over quite a long period, including potentially those periods when such operators could reopen again.  The longer-term impact on investors and banks perceptions of UK leases and loans could be profound, and it may be why governments across the world have not yet moved down this path.  The proposal doesn't cover non-leisure and hospitality sectors, and it is likely other business sectors would demand similar help if this were to be agreed. This could then cause much bigger issues for banks and landlords, some of whom manage our pension funds.  
Government Support Measures – a limited window
The Leisure Property Forum has been asked for (and has provided) input on these proposals. Both have their strengths and weaknesses. However, it's clear that the government is now starting to reign back on enacting new methods of support for businesses and instead are focusing on delivering their Corona Virus Business Interruption Loan Scheme (CBILS) and the Corona Virus Job Retention Scheme.
There is a limited window to get new support mechanisms from the government before they move on to how to reopen after the lockdown. With competing plans being put forward by different parts of the business community, it could make it easy for the government to ignore them both.  Sadly, it may take business failures to prompt the government to provide further support – but by then it may be too late to help a large number of businesses.
Industry bodies across the leisure and retail sectors could perhaps focus on improving existing schemes, such as expanding the CBILS scheme to have 100% backing from the government and increasing the number of businesses that can access it.  This would help other sectors as well.  
Leisure & Hospitality Sectors – achieving Government buy-in
The support of other sectors is I believe, critical. Although we in the leisure and hospitality sectors feel we deserve special support, there is a strong moral and practical case that others should receive similar support as well – for example our suppliers struggling to pay rents in their industrial premises.  The forfeiture moratorium helped all tenants, and a similar move was made to protect residential tenants at the same time, which gave the proposal mass support and a stronger rationale. 
If we all work together and focus on ideas that government are more likely to support and which will get the buy-in of other parts of the business community, we will have a much better chance of achieving higher levels of support that the UK leisure and hospitality businesses so desperately need.